When I first watched Bhangra performances in 2011, I came across one of my favourite music performances to date — SGPD at Elite 8 2011. The amount of creativity and ideas they had were out of this world, and I thought to myself, "Woah….. these guys are amazing, how can teams top that?" Obviously, I was glad to be shown that there was still a lot more to come from teams in the coming years, in the UK and abroad.
The UK Scene wasn't anywhere near the same standard just yet in 2011, as we still had a few years until our better and consistent performances, such as JVD Wars 2013, GCC TBC 2014 and our representation at WBBC, where 2 UK Teams (JVD and Ankhile) placed in the top 3 in an American competition and in the process finally stamped our authority on the Bhangra scene across the world.
In the aftermath of TBC 2016, where Ankhi Jawan were deserved winners, I took a moment and thought, "who's the next generation of new dancers coming through to take teams to that next level?" The competition that year was the best the UK had seen, and to improve on this again would have been a big ask. I had a feeling a lot of the legacy dancers who began in 2012 onwards would take a step back and retire, and give other upcoming, newer dancers the chance to take it forward. We had it so good for so many years, the competition standard from Bhangra Wars 2013 onwards kept going up and up, and so when old captains step down or back off, there's going to be a period where teams need to readjust. The UK Bhangra scene seems to have stalled a bit as a result, and I can't see it bouncing back to its old standard just yet. To understand this, let's look at where it all begins — the university level.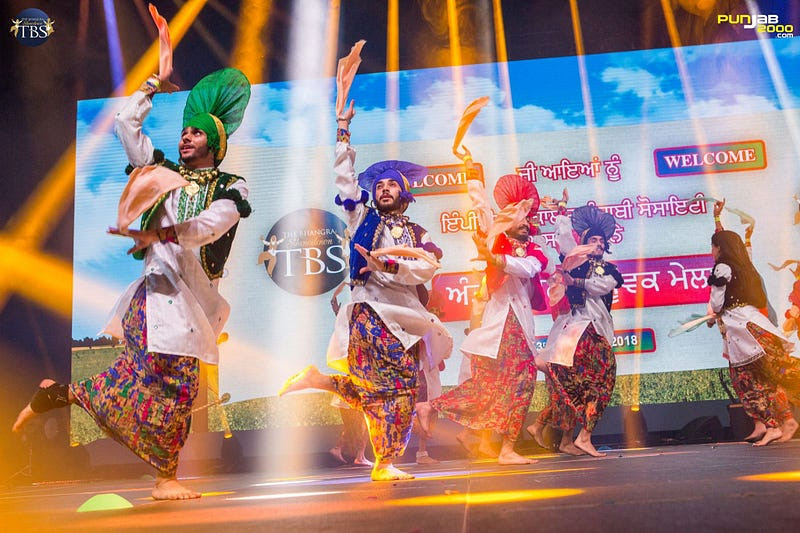 Over the years university competition standards have slipped; take a look at The Bhangra Showdown (TBS). The last meaningful rivalry at this level has been between UoB and Imperial at TBS 2015/2016. The rivalries between teams seem to have died down, which is a shame for competitive purposes. Along with this, the gulf between the "consistent top teams" such as UoB, Imperial, Aston and Kings compared with the rest seems to have grown larger than ever before. You can virtually guarantee at least 2, most of the time 3, of these 4 teams will come in the top 3 placings every year without fail. The trend is clear, see the placings below at last 5 TBS competitions, with the aforementioned top teams highlighted in bold:
TBS 2018:
1st Aston University
2nd Kings College University 
3rd St George's University
TBS 2017:
1st University of Birmingham
2nd Kings College London
3rd Aston University
TBS 2016:
1st Imperial College London
2nd University of Birmingham
3rd Aston University
TBS 2015:
1st Imperial College London
2nd University of Birmingham
3rd King's College London & Brunel University
TBS 2014:
1st University of Birmingham
2nd Imperial College London
3rd Aston University
Why does it always seem to be that the top placing teams always seem to come through year to year, but it's harder for the other teams to do the same? We could put it down to ability, but that doesn't seem to be the case. Do they have better resources (such as having a team member to make their mix), and guidance from older dancers? Maybe so. Did they train hard enough, or train too much? There are so many variables, but to try and pinpoint one wouldn't be fair. The issue is the gap between the top and bottom is getting larger, and for competitive purposes it needs to be narrowed down and bridged, otherwise it's going to become a bit predictable year to year in competitions, which is eventually going to lose interest with the neutral viewer or informal Bhangra spectator.
To make matters worse, the number of teams have come and gone over the years at a competition level at university is starting to increase, which is a shame. The last thing we would want to see in the UK is a University not compete due to continuity issues, such as there is not a captain to step up and take the team forward or just a lack of interest the following year in the Bhangra team/society. A lot of these teams who fall under this bracket are not new teams or teams who have not placed in the past; most of these have placed and in some cases won competitions in the years prior. The industry seems to be shrinking at a university level, which is usually where the fire and hunger we so rarely find in dancers is forged.
Professional teams are still hanging in there, and long may they continue. But naturally, university competitions seem to feed these teams. Without the university scene growing or staying competitive, the professional scene will begin to shrink too over time. There is also a growing trend of dancers who dance for one year and then choose to never do it again — which is fair enough as each person has their own reasons, but as a result, the pool of dancers to take Bhangra forward decreases year to year.
It's not all bad news though! This year's Bhangra Fest has 10 teams competing (a record high for teams at a professional level), with 3 new teams entering. There are at least 3 or 4 all girl's teams too this year, including reputable household names that haven't competed for a couple of years too such as Ankhile Girls and Ankhi Jawan Girls. Let's hope there isn't too much of a gulf between teams at Bhangra Fest, and that the UK can really show the rest of the world that we are still trying to raise the bar. I hope my theory above is actually proven wrong and that UK Bhangra will continue to go from strength to strength.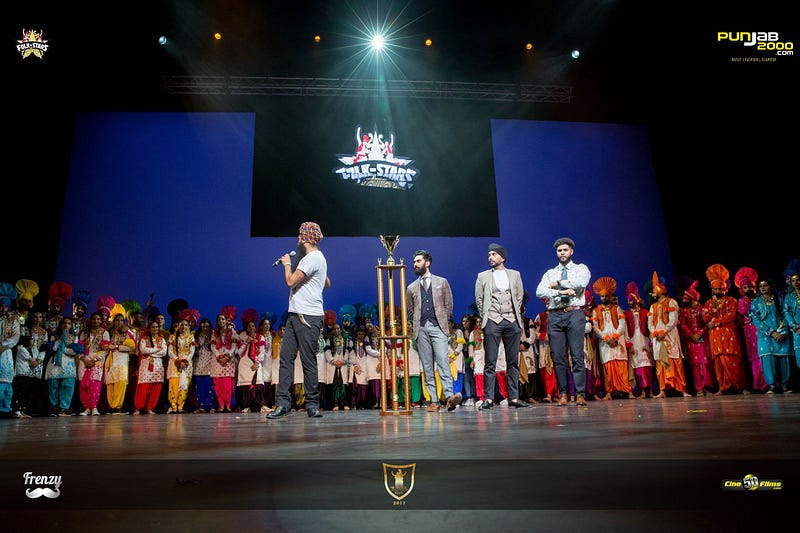 There are still ways university teams could change their own habits of co-ed in every set year to year. We are still waiting for a 16 all male or female team to compete at a university level. Professional teams can do this, so why can't this happen at a student level? This would make a huge difference, and really provide a shot of adrenaline and a breath of fresh air to the scene. I'm pretty sure that would be a performance that would go down in history too, as it hasn't been done at a TBS to date just yet. What are teams waiting for? Team up with another university if you're short on dancers, this is a chance to do something different and to really push the UK scene just that bit further forward.
I'll see you guys back here for the aftermath of Bhangra Fest, let's hope it's a good one and let me know your thoughts in the comments below!